PERTH HOTELS
Perth has a range of star-rated hotels in the city centre and there is an option to suit every budget. 
Delegates have a choice of city hotels with panoramic views of the Swan River, self-cater apartments and budget hostels within walking distance of the Perth Convention and Exhibition Centre. Over 2,000 rooms are available within a 1km radius, expanding to approximately 8,000 within the wider Perth central business district.
ADVANTAGE CONFERENCE MAIN CONFERENCE HOTELS
NOTE: all registered delegates who have previously requested accommodation
will be relocated to the following two properties. 
Please do not book a room if you have already received a confirmation from RWS or 1E Group. 
You will be contacted directly by us regarding your Hotel options.  
THE INTERCONTINENTAL HOTEL
(booking link to follow shortly)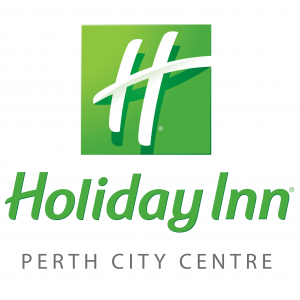 THE HOLIDAY INN 
(booking link to follow shortly)